While an Economy ticket is the cheapest option when flying, there are great benefits to spending that bit extra on your next trip abroad. From dedicated check-in and lounge access to pre-flight champagne and lie-flat seats, First Class or Business Class is an experience in itself. Instead of counting down the hours till you land at your destination, you'll be wishing the flight would never end! Here are some reasons why you should travel in the premium cabins rather than Economy:
A Proper Night's Sleep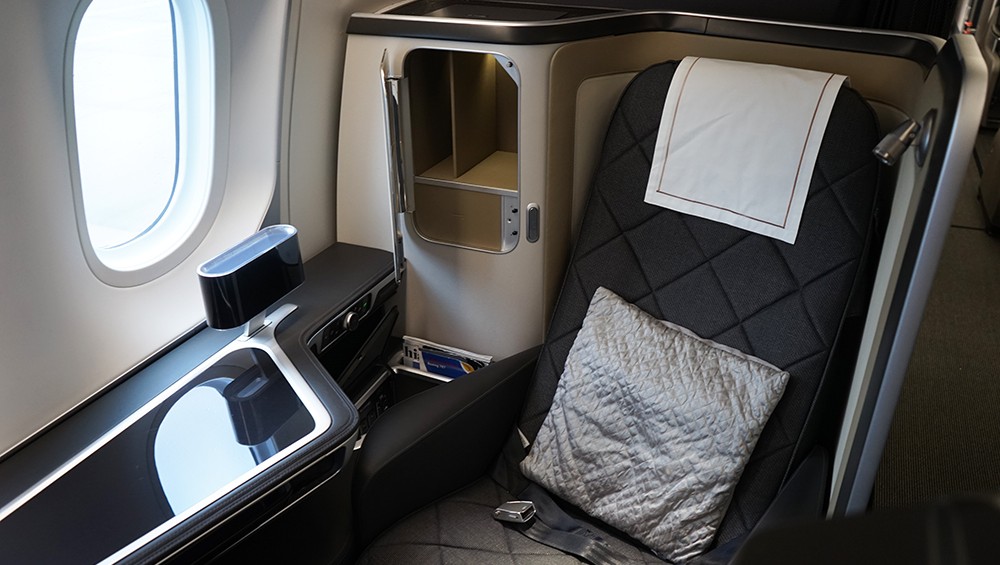 One of the main advantages of flying First Class or Business Class over Economy is that you'll have more legroom, meaning you can stretch out and relax in comfort. If you're on the taller side this is particularly advantageous – say goodbye to cramped spaces and hitting the seat in front with your knees.
Premium cabins not only have more legroom, but also wider seats that usually convert into horizontal, fully flat beds. You can also take advantage of the airline's turndown service, where a friendly member of cabin crew will prepare your bed with a premium quality duvet and pillow so you can get a good night's sleep. This is a far cry from Economy, where the seats only recline a few inches and require passengers to sleep sitting up (if you can sleep at all!).
In First and Business Class most seats offer direct aisle access, so you don't have to squeeze past anyone else when you want to head to the bathroom, or when you're getting something from the overhead locker. And forget being sandwiched in between two people in the middle seat – instead you'll have your own private space with plenty of room to move.
Better Meals & More Choice
Although airlines have really focused on improving the quality of meals for Economy passengers, premium travel offers 5-star dining in the sky. With menus created by celebrity chefs and wine pairings selected by the world's top sommeliers, First and Business Class will make you feel like you're dining in one of the world's top restaurants. Forget plastic cutlery and small trays – say hello to fine bone china, designer silverware and a multi-course service.
Some airlines such as Singapore Airlines even let you pre-order your main course before the flight. With their 'Book the Cook' service you can order dishes such as lamb cutlets or lobster thermidor up to 24 hours before the flight departs.
For passengers travelling on business, many airlines offer a light 'express' meal service, meaning they can squeeze in as much snooze time as possible while travelling from A to B.
Amenity Kits with luxury skincare products
Have you ever travelled in Economy and realised you've left your toothbrush in your checked luggage? There's no need to worry in First Class or Business Class since you'll be supplied with an amenity kit containing all the essentials, including a toothbrush and toothpaste, earplugs, socks, eye mask and luxury skincare products. Airlines have been partnering with brands such as Clarins, Bvlgari and Giorgio Armani to leave passengers feeling pampered and looking fresh.
Lounge Access & Priority Lanes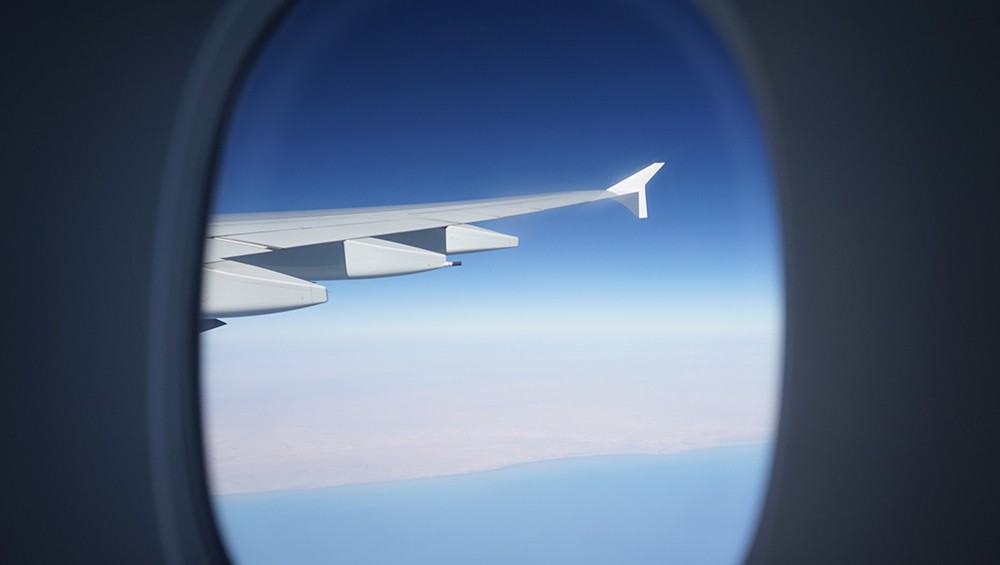 The VIP experience doesn't just begin when you're boarding the plane. If you book First or Business Class flights you'll be able to enjoy speedy transit through the airport thanks to dedicated check-in desks, fast-track airport security lanes, priority boarding and baggage handling. Instead of waiting in line with an Economy ticket in hand, you'll be able to spend more time relaxing and shopping in the airport. Some airlines even offer chauffeur drive services, so you'll be whisked to the airport in the comfort of a luxury car.
Before you board the aircraft you'll be able to sit back and relax in one of the premium lounges, enjoying complimentary food, drinks and alcoholic beverages. If you wish to freshen up there are often showers and even spa treatments, so you'll feel truly refreshed before you head to the gate. This definitely beats having to find a restaurant to eat in or sitting on less comfortable seats at the gate.
If you'd like to try the perks of First or Business Class for yourself, SkyClub can find flight tickets cheaper than booking with the airline direct. To discover a whole new world of flying, send an inquiry online or call 0207 255 1234 to speak to an expert agent.