Lufthansa took delivery of the world's first Airbus A320neo in an official ceremony on 12th February. Present along with 700 guests and media representatives were: Chairman of the Board and CEO of the Lufthansa Group, Carsten Spohr; Airbus President and CEO, Fabrice Brégier; and the President of Pratt & Whitney (engine manufacturer), Robert Leduc.
Flight LH9917 took off in the afternoon from the Airbus facilities in Hamburg-Finkenwerder bound for Lufthansa's base in Frankfurt via a short stopover in Hamburg's City Airport Fuhlsbüttel. The aircraft's rear fuselage proudly carried the logo 'First to fly A320neo – Less noise. Less fuel. Less CO2'.
The new A320neo promises 15 percent lower fuel consumption and significantly quieter engines to increase passenger comfort, as well as to provide relief to residents living near airports by reducing noise emissions. It is the quietest and most fuel-efficient aircraft on short and medium distances.
 'Lufthansa and Airbus have developed a trusting and productive 40-year partnership. Together we have pushed ahead and brought to market many innovations and contributed to the success of the European aerospace industry. With new and efficient aircraft, such as the A320neo and the A350 XWB, we set new standards for our passengers, while reducing the impact on the environment and, not least of all, on the people living near airports,' Mr Spohr commented on the milestone.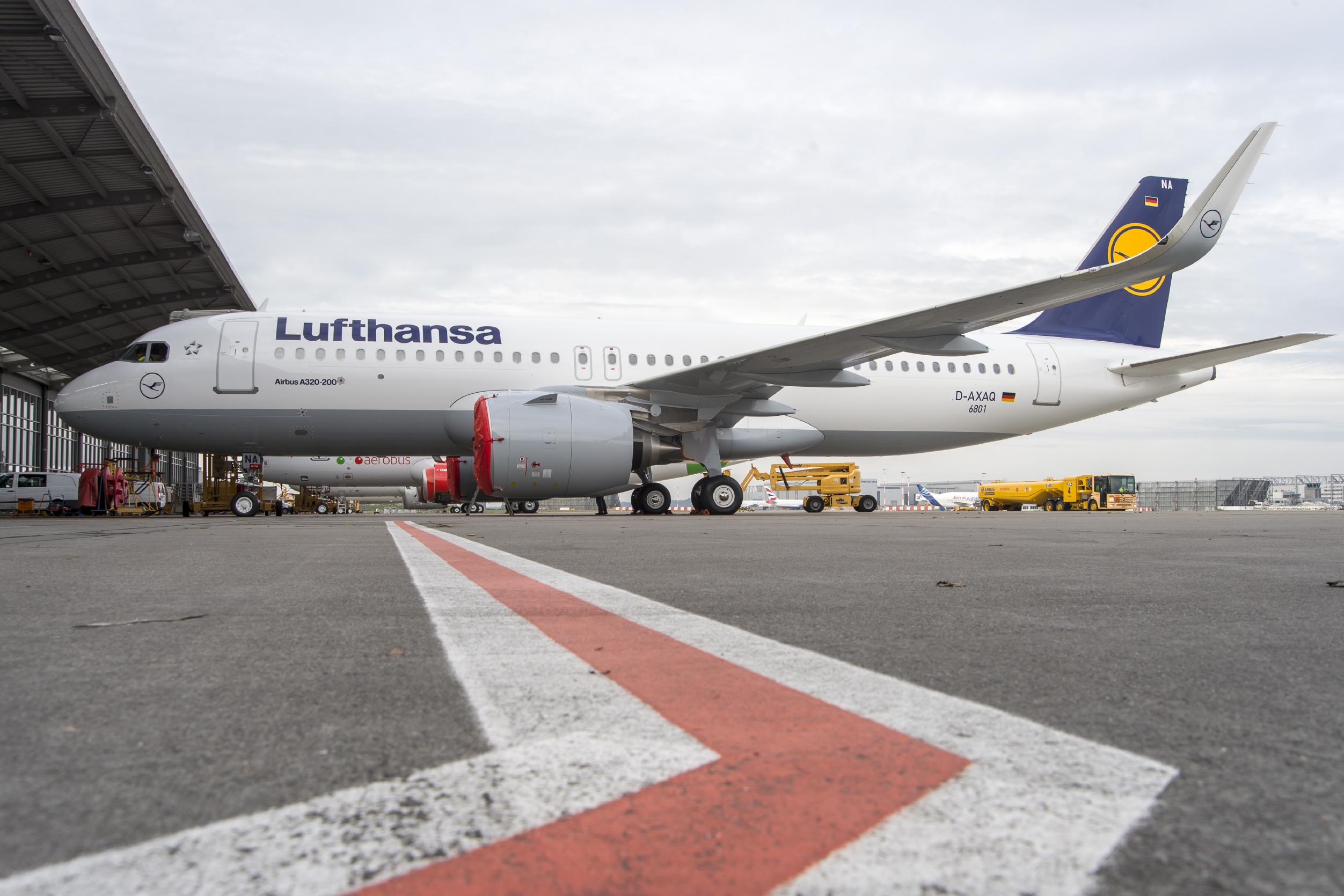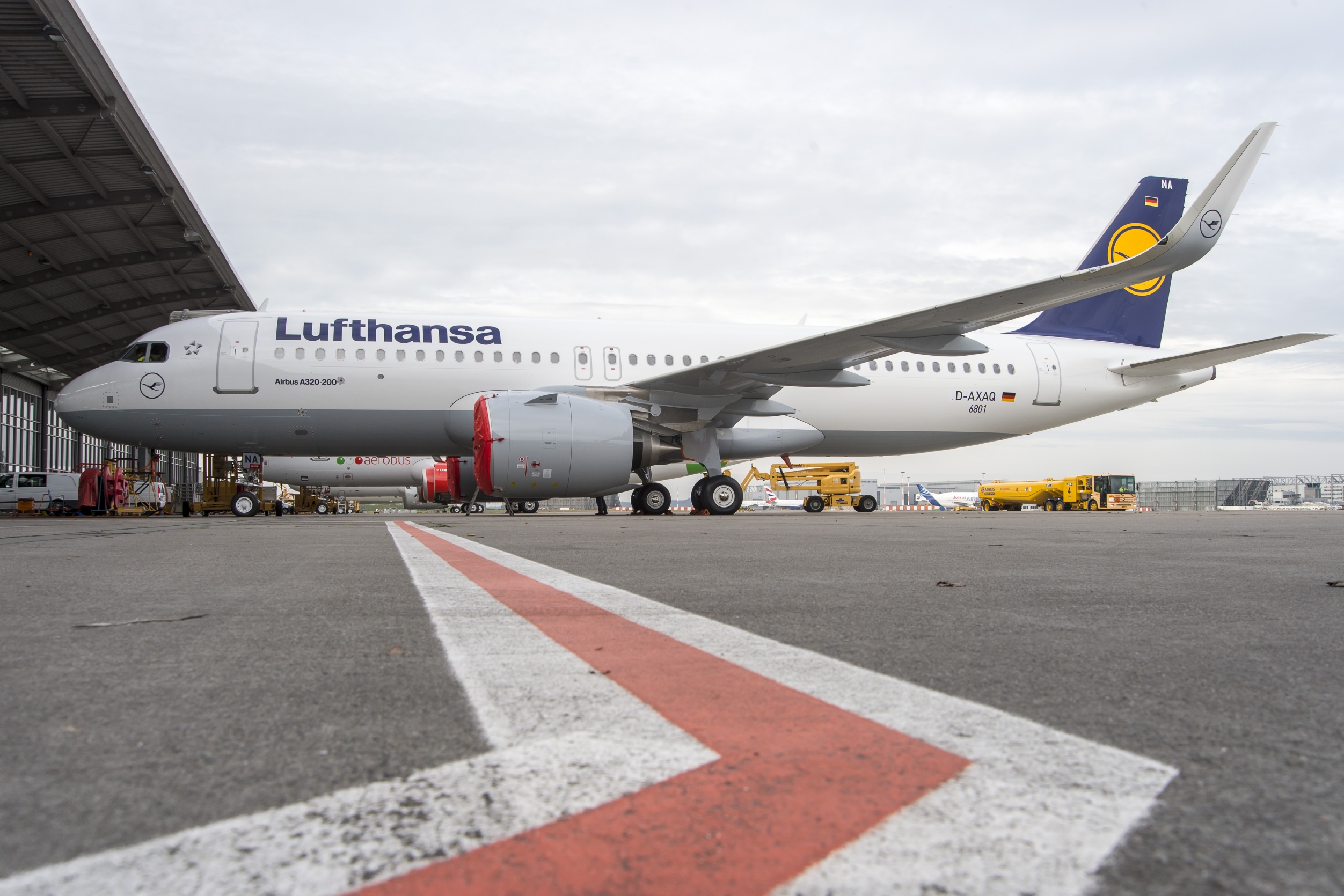 In return, Mr Brégier said, 'On behalf of everyone at Airbus, I congratulate Lufthansa on being the A320neo launch customer. Together, we're opening a new chapter in commercial aviation and I am confident that the A320neo will support Lufthansa objective to raise its environmental performance. The A320neo not only cuts emissions at every operational stage but also halves its noise footprint compared to previous generation aircraft.'
Speaking for Pratt & Whitney, Mr Leduc added, 'Pratt & Whitney is proud to build on its long and deep history with Lufthansa and Airbus by together marking a new era in commercial aviation with the delivery of the A320neo equipped with ultra-high bypass ratio Geared Turbofan engines. We applaud Lufthansa for being the first to enjoy the many benefits this aircraft and engine technology affords in terms of fuel efficiency and in reducing noise and emissions.'
The new A320neo also has improved cabin space, including more room in the business class section that equates to 36cm more legroom, as well as twelve additional seats on board. In addition, the new version benefits from increased overhead space for carry-on luggage.
Lufthansa currently has a total of 116 A320neos and A321neos on order, to be delivered in the coming years. With its fuel-efficient technology, low carbon emissions and noise footprint, the A320 neo ('neo' stands for 'new engine option'), is set to be the most commonly employed aircraft on the market.